Guerilla Marketing Isn't Dead!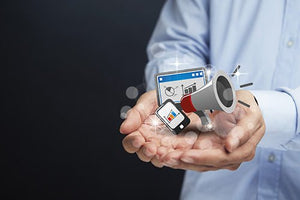 Thing is print marketing never went away. Most people kind of put all their eggs in one basket for a long time.
Things like guerrilla marketing or print marketing and google ad words people completely stopped using when FB ads came out. Facebook ads are amazing as they let you highly target people.
But things like print materials will never go out of style. They will always make an impact because we are humans who have multiple senses.
So the best way to harness the power of both is to use the power of both.
And using print and video together makes you a marketing ninja.
Essentially using them together covers all ends of your marketing. Real world, and virtual world. They compliment each other incredibly.
The great thing is in Dojo Muscle you can find our content of Dojo Videos. Having the 2 most important and most powerful ways to promote your martial arts school in one location will give you incredible marketing power.
---