3 Ways That Will Work Incredibly Well to Get any Sort of Sales for ANY Business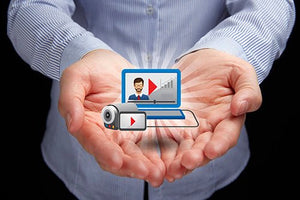 So I was speaking to a few buddies who went to the super show this year (I didn't make it) and they all told me that no one was speaking about video. Which is crazy to me. 
But more so no one's talking about how to tie it all together. 
I've come to realize that often we get stuck in our own little box. 
There are 3 ways that I know of that work incredibly well to get any sort of sales for ANY business. 
1) Email marketing. - That's a given at this point. But you need to get people onto your emails to do that. 
2) 
Direct Marketing
 - Printed materials and direct mailings. Rack cards, post cards, and trail cards. These are tangible Items people love since the advent of the printing press. Guerrilla Marketing will always work. It will never stop working.  
3) Video - This is one of the newer ones. And now because videos are super easy to make you have more options than you can think of. You can 
create your own type of videos
 following a blueprint or a process with your own phone. Or you can simply hire a pro to do it. But that often costs a boat load of money. The other way to do it is to 
buy professional videos
 that are done for you. 
But the BEST way I have seen this work in my own business is combining all 3. 
Now I know you are probably like wait that's a lot of work. But is it really? 
Let me show you below how it's not really that hard to do. 
I made this quick little video for you to show you how easy it is
Watch it here.
---