Do You Have a Procrastination Problem?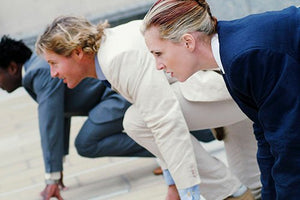 I just finished reading this article that blew my mind. It stated that since 1978 only 5% of business owners openly admitted they had a procrastination problem. 
Fast forward until today that number now sits at 26% of business owners admit they have a real problem when it comes to procrastination. 
We all procrastinate but I will say that business cycles are being pushed back faster and faster these days. 
Meaning I was just in the store to buy some meat for the BBQ we had at my mom's house yesterday and guess whats out already!? Yes! Halloween. 
We aren't even waiting to get promoting on Halloween until labor day anymore! It's crazy. 
So with that back to school is practically under full swing and has gone under full swing in many states already. 
You still have a chance to grab your back to school materials.
But in another 2 weeks Halloween season will hit and your competitors will be preparing for that. So if you are still on the fence when you order anything Back To School this week we will rush print your order free of charge.
You don't have to do anything. 
Except stop procrastinating if you are of course. 
Looking forward to seeing your get your materials quickly. If you haven't grabbed yours go here and don't wait another second. 
http://www.DojoMuscle.com
---