Going Back to School?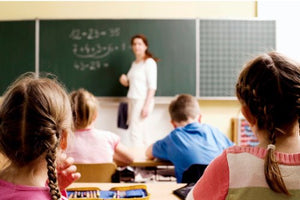 Yesterday at dinner we were talking about my nephew Eric going back to school. And immediately he smiled and said he can't wait to get back to see his friends, all in one sentence he frowned and went into stress mode.
"arghh I have so much work to do" 
It's funny remember to when I went back to school there was always so many mixed emotions. Summers over, work starts, Fall weather (for us northerners) and book bags. 
But the one thing that stays the same is everyone ramps up their mental focus on just about everything. August is the month of vacations and chilling.
However if you do what others don't and get going in August you will have a leg up on your competitors who are sitting around with margaritas and having schools closed for a good portion of the summer. 
So if you want to get started spreading the word of your schools prowess now, you will have a leg up and stay ahead of the curve. 
Check out our latest back to school campaign that is laser focused on getting new students. 
Click this link. h
ttp://www.DojoMuscle.com
---