8 simple steps to get more engagement for your school online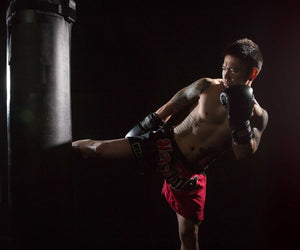 Most of this stuff goes against most of the stuff being taught now.
This right here is gold, and it's the NEW way to market online for your school.
Only a select few people are using it.
Why? Well, most consultants are stuck in time warp.
They care more about making a sale and giving you sub-par stuff than actually really taking care of you with the best stuff they can make and afford.
It's a bit disheartening.
Read and apply these steps and you will see real results immediately.
1) Use video - No brainer here.
Make sure it's mobile built (square, with big titles no small stuff now!)
More than 50% of visitors are using mobile. You can grab some awesome materials right here. 
2) Delay the sale as long as possible - HUH!?
You don't want me to make money?!

Of course, I want you to make money and impact lives. 

But I want you to focus on giving value and offering stuff before you ask for stuff. It's simple.

Your parents told you to show up to a dinner with something or to not be greedy and take too much trick or treat candy.

The same thing applies here.
3) Use your FB pixel.
This is a no-brainer. If you have no pixel installed on your site, get it now, if you don't know what they look it up on FB.

Understand this very important part of it all. It's crucial to keeping your costs low and your ads engaged well. Also, not all likes are created equal make sure your FB page has people who you would sell to not just anyone. 
4) Write engaging posts
This means writing content about the real reason people come to you (it's not punches, kicks or chokes, it's strength, power, confidence, uplifting status and lives). This is so important, so many people's posts are looking to sell. They set up crappy ads that say 50% OFF FREE one week, these will lower your ranking, and your FB score and overtime make all of your traffic lower.

If your page doesn't get real engagement FB will say - you are not important to this select set of people - and will not show it. 
5) Pay to play.
You will get some organic reach but you will have to pay going forward to get real traction for your business. And that is fine that is a marketing model used for centuries. It works. It's why we created Muscle Up™ because they focus on engagement and make it easier to get you leads at a lower cost. 
6) Listen to people who do what you are trying to do.
Make sure the people you are learning from are actually doing what they teach. There are a lot of people who teach you how to do 1 thing but don't implement it in their own business. Vet these people! 
7) You don't need to be a superstar.

You don't need to be Gary V or Grant Cardone, no one has time to make Vlogs every day. And real talk you aren't Gary V. And that's good!
All you need is a few simple processes, a few simple video ads, and some good content and you can create a loop of lead generation that you get you leads all day every day with only a little money spent (because you are doing 3, 4 and 5)
8) FB Live sometimes.
FB lives work well when you have an event or something to say, practice before you go live, have a reason to go live, make it short and sweet.

Get right into it don't wait for "people to get on" people will get on when you start talking.
Organic reach is all but dead.
But the concepts are the same. 
The only thing different is that you have to pay now.
Muscle Up makes that easy.
The program provides done for you martial arts video marketing that creates instant attention, increases conversions, builds massive credibility and connects with tons of people. 

If you want to discover the 3 step approach to use to get sales leads and create content that has real results check out this 20-minute free training. 
---