Summer Is on It's Way and It's Time to be Productive!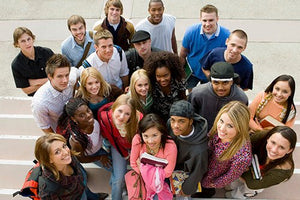 Each spring tons of school owners run rampant getting new sign ups to their summer programs. 
Most people these days seem to be running to the Facebook ads.
Unfortunately they are using imagery and image ads that stopped working.
So what is working? Well we know Video is working greatly. At a 150% boost.
And we know that there is a resurgence of print materials making it's way back around.
Everything from Free plus shipping offers to actual newsletters are back in play.
Why? Because marketers are like rats who find out a piece of cheese is in downtown Brooklyn they run there and before you know it. No more cheese.
Also because Video is the new medium to watch out for.
Literally if you aren't using video you simply don't like money. 
Because using video and print is about making money.
Print marketing still has the best conversion rates out of most of the mediums. The only one to top it is video. Image ads online are dead. 
Right now we are running a special. If you buy ANY type of summer product - any type.
I will throw in a FREE animated video for you. FREE. If you want to see the videos check them out 
here
. 
To grab your summer print materials click this link to get started. 
https://www.dojomuscle.com/collections/summer
---