Martial Arts Video Content Creation Blueprint Is Hot!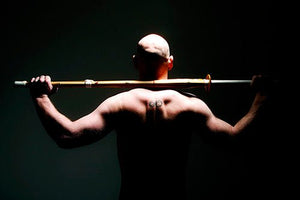 Martial Arts School Owner Video Content Creation Blueprint has been the course to get. 
So many people grabbed it because they want to wield the power of video the right way. 
I put some of my BEST stuff in this.  
And practically gave it away. 
Jason Morgan from Hyper Martial Arts had this to say about the program after I gave him access to go through it. 
" This is killer! I got a chance to check out this program and I have to say this ROCKS! Christopher James Perilli you really knocked it out of the park with this. Following this blueprint and using your iPhone schools and shoot video with a plan and intention for their school! 
I'm looking forward to better videos on IG that Hyper is Tagged in b/c of this!"
That's what this is about. Having a simple blueprint to follow to make content videos that will get you results. 
Everyones talking about attention and engagement and how it gets leads. But no one is able to tell you exactly what to do when it comes to creating video. 
Video is the secret to getting massive attention online.
You can run ads for a fraction of the cost of anything else. 
Video is here to stay, so the quicker you learn how to harness the power, the faster it you can start getting you more attention, more leads and ultimately put more cash in your pocket. 
Click this link to learn more 
http://
mavideoblueprint.com
---