Crush It! This year is yours!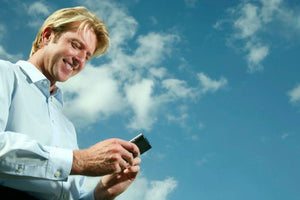 I wanted to reach out to tell you what we have in the works. 
First and foremost we have a whole host of new kids videos coming through. 
We have new BJJ and Kickboxing videos as well. 
But we are taking it a step further. I don't want to let you know the big surprise just yet. But it's nothing short of epic. 
That being said are you doing what you know you need to do this year so far? 
I know for me I will confess there have been times where I knew I should have done x y or z. 
I didn't because I either took too long, thought too much about it, or literally procrastinated myself into a hole. 
Well this year I am making it a point to getting stuff done early! Yes early. 
Meaning if I have to do something I get on it the moment I know it. This gives me more time to perfect it. 
Like running FB ads. Myself and Alan Belcher have a jiu jitsu program that has sold an insane amount. The ad we are running has 1.6 million views in only 3 months. Suffice to say we do know what to do when it comes to making ads for social media. 
But in the past I've gone wide, and not deep. Meaning focus on less but focus on better. 
Like anything the faster you start something the more you can see. 
Just like promoting my business or your school. I'd suggest if you have not yet go to 
http://www.dojovideos.com
 and pick up a video that you can for a few dollars a day on Facebook with GREAT results. 
Because it's all about results. Talk is cheap. Results move mountains. 
This year I have set up a protocol for myself to stay away from procrastination.
If you want to hear more about what I am doing personally to stay productive respond back and tell me what you are doing as well. 
I'd love to hear how you are growing this year. 
Looking forward to crushing this year together. 
---