A Blast from the Past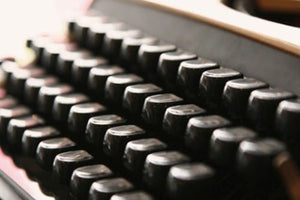 Wanted to tell you a quick story. 
When I first started Dojo Muscle. We ran a google ad the 2nd day of our soft launching the biz. 
Pshh. Back then I didn't even really know how to do a launch. 
But we got it done. Lo and behold after 2 days we got our first sale. 
As I am looking over the recipient. Who do I see. Alan Belcher. Wait. He's a UFC fighter? 
Anyhow we wind up doing a bunch of work together. And the last thing he needed, I quoted him $200 bucks. He said something to the effect like "wow that's costly for a quick change - you are making it hard for me to give you work!" The nerve! Ha. I have to now argue with a UFC fighter? 
We wind up getting on the horn. But I took it the wrong way, real nice guy. 
The best part is I am HEAVY NY (Brooklyn baby!!) and he's very southern, so our phone conversations were me rambling and him probably trying to process what the hell I am saying! :) 
Fast forward we just put together this awesome product if you train BJJ you will get some serious value from. 
http://www.leglockacademy.com
---