Quick Tips About Creating Videos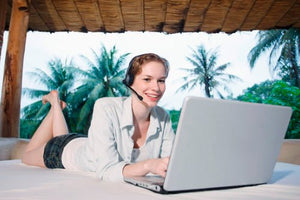 Here is what I have found out about creating videos over the last 10 years and using it to leverage my own business success. 
Ready? You sure? 
There is this 1 thing above all else that matters when using any type of video online. 
That one thing. 
Emotion. 
Without emotion, everything you are doing is simply just stuff. 
Without touching an emotional trigger in videos they will fall short. 
We are emotional beings and we are often driven by emotion and we back it up with logic. Or I'd rather say we rationalize it with logic. 
I know that Dojo Videos touches on all sorts of emotions. I know because I created them myself. 
But more so I know because every time someone uses them I get an email or a message response going
OMG I signed up more students into my business than I have EVER done before with 1 video. 
That is the power of emotion. 
Know I got your back. 
If you haven't tried one of these videos then honestly you probably don't like making money. 
http://www.dojovideos.com 
---