No one is coming to save you.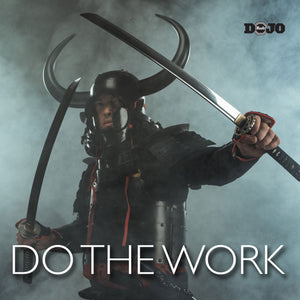 No one is coming to save you.
Let me be blunt here.
If you run a school or a business, the education it takes to run said business is NOT the education it takes to be a great martial artist.
Totally different. Yet I see so many people who are supposed to be leaders, want to follow and not lead.
Lead.
This is what you do.
If you are telling people they need to show up and train 3 times a week for a black belt for x amount of years.
My mind gets BLOWN when you give up on any sort of marketing in 2 tries.
Where is the longevity and commitment that you are asking your students to put in?
I don't quite understand this train of thought so many school owners deem something - doesn't work - without doing the real work.
If you want success in anything you do you need to have a black belt mindset.
The long haul, the long ball game. Otherwise don't be in business.
I know that's a little rough.
But you can't expect to sell someone on a belt journey and a 5 year package, and then want to do 5 minutes of work or no work at all and expect real results.
It's taken us many years to build our business and it's taken us many years to perfect our messaging, and our ads, and our marketing.
And it constantly changes so you need to be aware of those changes.
Just like all art forms constantly evolve.
But to think you can show up do something 1 time and be a master is no different than someone coming to your school and who's never thrown a punch and asking you "when can I fight in the UFC?".
You know your response to that.
Put the work in you will see results.
Because let me tell you that there are a ton of people who want success but they are not willing to put the real hard work in and that's why they will struggle.
You exemplify that which you teach and you can never go wrong.
Go out and get it!
If you need tools to help you grow check out
Muscle Up
.
---